Have you ever wanted to know what your girlfriend is doing on her iPhone? It's a common question that many men have when they feel like their relationship isn't as strong as it could be. And we're not just talking about how often she checks Facebook, but whether or not she's cheating! The best way to find out is by installing the right spy app and monitoring her phone activity. In this article, we'll tell you which apps are worth considering and give you an idea of what to expect from them in terms of features and pricing.
What is iPhone monitoring app?
How does it work? How to monitor your girlfriend's iPhone with this spy app?
iPhone monitoring app is an intelligent and efficient tool that helps you to monitor your girlfriend's iPhone. The software can help you do the following: – track her location, SMS messages and calls;
take photos (and record video) remotely;
check browsing history on Safari web browser;
read emails sent/received in Mail App.
There are two ways of how this spy app works: "Hack into any iPhone" or "Intercept phone location". Both of them require access to target device for some time span. When it comes to phone interception method, all you need is jailbreak your girl friend's iDevice before installation process starts. If there is no way out with hacking her new iOS device, then you certainly need to jailbreak it.
Is it legal to hack girlfriends iphone?
To hack girlfriend iphone it is not a crime, but the sentence can be serious. It all depends on your hosting country and actual law system in practice. For example, if you want to catch cheating girlfriend detection – it's legal!
Do I need access to girlfriend phone? Nope – there are some good spy apps for iPhone without requiring target device root or jailbreak rights . But…
iPhones monitoring software with GPS tracking has one more great advantage: ability to record location history (geo coordinates) of girlfriend mobile activity over any period time that you choose before (it's like Google Maps). Also this feature works even when app isn't running on girlfriend phone because recorded locations data gets transferred directly into user account.
Top Difficulties in Tracking Your Girlfriend or Wife's iPhone
The main difficulties in spying on your girlfriend or wife's iPhone are the following:
High battery consumption;
Possibility of being detected. People who know how it works may easily find out that they are tracked by this spy app for iPhones just after installation process is done.
If there is no jailbreak method available for iOS version she uses then sometimes it becomes almost impossible to track her iDevice with just a phone number since Apple can't help you get access to iCloud account where all information is stored correctly.
How can i spy on my girlfriends iphone? Watch the best spy apps on the market
1. MSPY
Absolutely all the problems from the previous paragraph are solved by the modern mSpy application. It is the best solution on the market that can be used for tracking any iPhone device. No matter what iOS version she uses mSpy will do all work you need without jailbreaking her phone and getting access to iCloud account which makes it impossible to track anything with just a phone number.
mSpy has long list of benefits including:
remote installation
non-jailbreak mode support (as well as jailbroken one)
live control panel where you can easily manage all data collected by this spyware
ability to block unwanted contacts added into your girlfriend's address book etc.
The website provides full information about its features so if there is something you are interested in then make sure that check out main page . It also offers great discounts in 30-50%.
Main functions of mSpy
This spy app allows you to monitor girlfriend's phone activities, location and even her browsing history. It provides the most accurate information about your girlfriend whenever she uses her iPhone or iPad device. You can track girlfriend's photo albums, messages (SMS), voice calls, GPS locations etc., absolutely invisible for the monitored person.
If your girlfriend has an Android device then it will be much easier as well – all you need is access to Gmail account which makes it impossible to track anything with just a phone number. However if there are other devices involved than no doubt mSpy application would help you solving that problem since this software tracks text messages on iPhones & iPads along with providing tons of data from popular social networks like Facebook, Instagram and others.
Pros
wide range of functions – including being able to monitor Facebook, Whatapp, Snapchat, Instagram and other accounts;
managing sms' log history;
reading email accounts etc.;
high accuracy in locating target devices
2. Eyezy.com
How to catch your girlfriend cheating on an iPhone? This is a new spy app that can do everything you need to catch a partner. Just imagine, you can monitor your girlfriend's iPhone without touching it. However the Eyezy app tracks all incoming and outgoing phone calls on target device, access to text messages sent from a mobile phone or tablet with full details of SMS content including time stamp and contacts if needed. In addition this spy app allows to read WhatsApp message history on Android/iPhone/iPad as well as view photos taken by the monitored person using pictures storage in iCloud cloud service.
Pros
full control over target device and no physical access to a smartphone needed;
low price
3. Spyzie
This is another popular app to spy on girlfriends iphone. Spyzie is compatible with both iPhone and Android devices. This app allows you to track text messages, calls logs, browsing history, GPS location of the target device etc. You can easily do that via Spyzie control panel accessible from your personal pc or laptop's browser just by logging into your account there. One thing worth mentioning – this software also gives access to all contacts saved on girlfriend iphone which comes really handy if you are spying on a business phone number as well!
Main functions of the spyzie:
Access to girlfriend iphone text messages and phone calls logs.
Monitor girlfriend's Android or iPhone browser history, links visited etc.
Track girlfriend GPS location using the Geolocation tool.
Pros
excellent service for money spent;
easy installation process on target device (android/iPhone);
Cons
some customers complain about compatibility issues with older models
high price
4. Spybubble
If you need to catch a cheating spouse, then you should consider using this spy software. It allows to monitor incoming and outgoing phone calls with total control over them; access text messages from a target device including photos sent from it, all information on social media use and chats if the person uses WhatsApp or Skype for example.
Pros
Access to call history on Android/iPhone,
GPS location of target mobile phone at any time;
Cons
The price is very high for an average user without extra features like iCloud backup reading – only standard functions are available in such case.
A free trial version does not exist.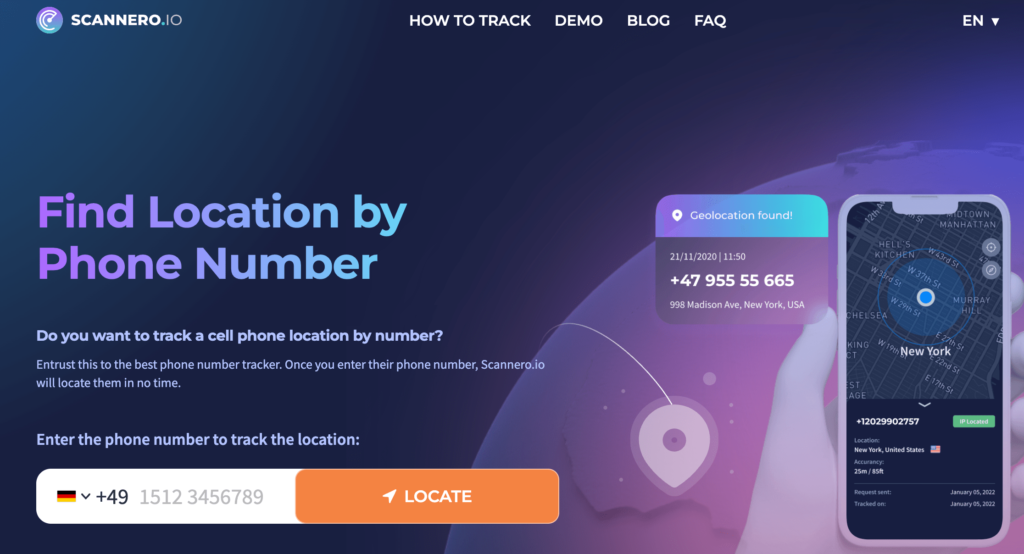 This application has only one function and works for a simple purpose – tracking the phone by sending SMS. It shows the current location of a target device in real time.
This application has only one function and works for a simple purpose – tracking the phone by sending SMS.
Pros
it is simple to use
user-friendly with simple control panel – which makes it attractive;
Cons
no extra features except sending SMS with GPS coordinates are available.
Scannero has high accuracy but sometimes may give false results because of cell towers positioning errors. A shortcoming is that its functions work only within USA boundaries.
Conclusion
mSpy is the most accurate spy app for monitoring girlfriend's iPhone.
It has many useful features like monitoring social media, call logs, text messages and controlling apps installed on an iOS device remotely from your smartphone or tablet.
You can use mSpy in any location worldwide but you have to subscribe monthly plan after free trial period ends.