Are you curious about how to access someone else's Kik account without having to answer any surveys? Then you've come to the right place! We will provide precise and straightforward instructions on how to do just that.
We promise it isn't as hard as it may seem — in fact, you'll be surprised at just how simple Kik messenger hacker techniques can be. All you need is your computer, an internet connection, and some basic know-how to use specific software applications.
By following these simple steps, you can comfortably hack another person's Kik account without having to answer a survey.
Keep reading, and you'll be amazed at just how easy it can be!
Kik Hack: What Should You Know?
Let's start with the basics of Kik hack: what is Kik? It is an instant messaging app that allows users to communicate via text message or video chat. Kik was initially designed as a music-sharing app, but it later morphed into an instant messenger app with millions of global users.
Kik allows users to create accounts without needing a phone number, making it easier for people to communicate anonymously. This makes it attractive to those wanting to keep their profile and messages private.
However, some users may find themselves in the position of looking for how to hack into someones Kik account – perhaps if they suspect someone is up to no good. Whatever the reason, hacking someone's Kik account without needing to take a survey is possible with the right method.
How to Hack Someones Kik No Survey?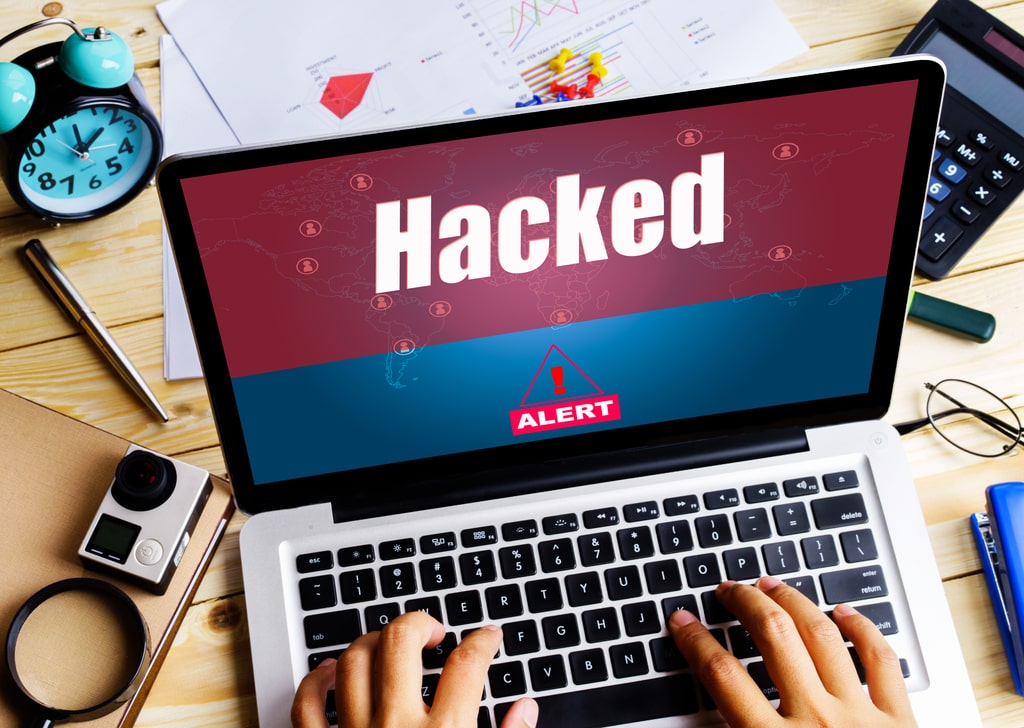 Now that you're familiar with Kik messenger let's talk about how to hack a Kik account (no survey required). Here are three different methods that you can use to gain access to someone else's Kik profile:
Using Social Engineering Techniques – This method involves using social engineering techniques such as phishing or social media profiles to gain access to the person's Kik messenger. Although it's easy to deploy, this trick is unreliable since users can easily detect it when compared to other methods.
Using Keyloggers – A better alternative involves installing and utilizing a keylogger. This software records every keystroke the user types on their computer or mobile device, including usernames and passwords. However, this Kik online hack method requires a certain level of technical expertise and is also detectable by the user.
Remote Access Hacking – There's remote access hacking, which involves using specialized software to gain access to someone else's computer from afar. It's considered the most reliable hacking technique for anyone looking to access another person's Kik account.
For those who would like to begin hacking quickly and easily, there are several hacker tools available. We've tested and compiled a list of the top three best apps for hacking into someone's Kik account. Let's take a look at what each one offers.
Kik Messenger Hacked – Top 3 Tools for Instant Success
Are you looking for the best way how to hack Kik account? You're in luck – we've tested and compiled a list of the top three Kik messenger spy apps available.
mSpy
mSpy – mSpy is a powerful Kik messenger hacker tool that allows you to access someone's Kik account in minutes. This app is equipped with an advanced range of features that include GPS location tracking, SMS monitoring, call log viewing, and accessing Kik private chats, shared photos, and links. You can also monitor various activities within Kik, like group chats, shared videos or photos, and more.
Features:
Track incoming and outgoing Kik messagesMonitor Kik group chat activityView shared photos and videos on KikRestore deleted Kik messages
View contact information for each Kik user
Pinpoint Kik user locations
Benefits:
Quick installation process – just log into your mSpy account and hack someones Kik
Easy-to-use interface that makes it easy to manage Kik messenger activity
No surveys required – no need to fill out long and tedious forms to gain access
Protection from Kik password hacking attempts
24/7 customer support
If you're looking for a quick and easy way to hack someone's Kik messenger without needing to complete any surveys, then mSpy is the perfect tool for you. Featuring an incredibly user-friendly interface and powerful features, mSpy makes Kik hacking a breeze – without compromising your security.
Haqerra
Haqerra is a powerful phone tracker that allows users to access other people's SMS messages, social media chats, multimedia files, and more without being detected. This app is easy to install and works on both Android and iOS devices.
Learning how to hack a Kik account on mobile with Haqerra is remarkably easy, thanks to the app's user-friendly interface. It provides you with all the necessary features required to monitor your loved one's smartphone activity.
Features:
Track GPS Location – View your target user's real-time location and route history using Haqerra's accurate GPS tracker.
Monitor SMS & Messenger Chats – You can access their incoming and outgoing SMS messages as well as their private conversations on WhatsApp, Kik, Telegram, and an assortment of other social media sites.
View Calls & Contacts – Haqerra also allows you to see their call logs and contacts list, enabling you to keep them safe from online predators and strangers.
Obtain Browser History & Bookmarks – It's easy to view their bookmarked websites and browsing history when using this app.
View Photos & Videos – Haqerra reveals all media files that are stored in the target device.
Benefits:
User-friendly Interface – This app has an intuitive user interface that allows users to easily hack Kik.
Easy Installation – You certainly won't struggle when installing this app on the target device.
Discreet – Haqerra operates in stealth mode to avoid spooking the target user.
Moniterro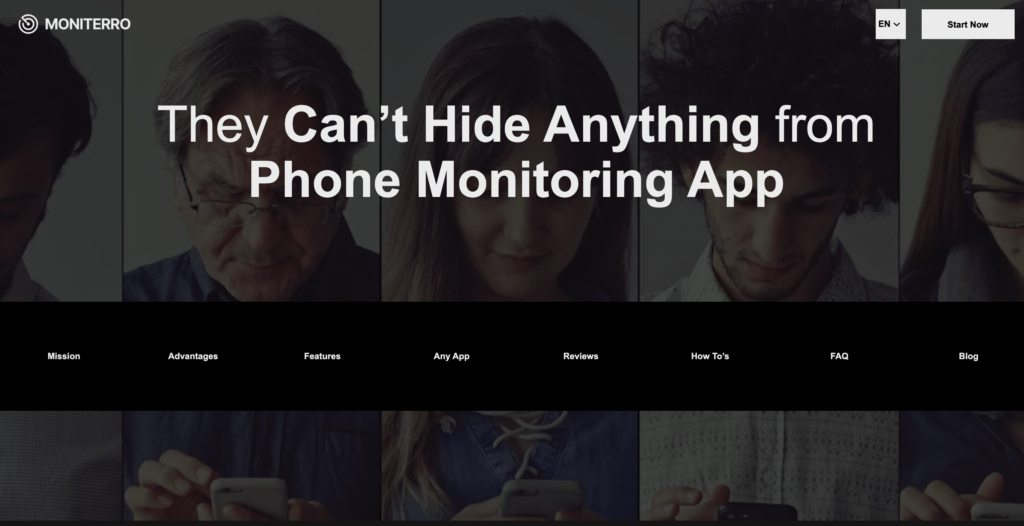 Would you like to know how to hack someone's Kik no survey? Moniterro is a superb tracking app that can help you view other people's messages on Kik and other instant messengers.
Moniterro is compatible with a wide range of devices, and it provides real-time tracking of the target device. In addition, this app offers 24/7 client support to ensure your queries are attended to promptly.
Features:
Screenrecorder – Moniterro captures your target user's screen and stores those screenshots in the Control Panel for your subsequent review.
Keylogger – This app also intercepts their keystrokes as they type, allowing you to view secret messages and account login credentials.
SMS & Social Media Viewer – Apart from viewing people's SMS messages, you can conveniently see their private chats on WhatsApp, Snapchat, and other popular social media sites.
GPS Location Tracker – Moniterro allows you to track someone's live location using its built-in GPS tracker.
Browser History Checker – Discover which websites they frequent and how often they visit those sites using this powerful feature.
Benefits:
Easy Installation – You'll find it remarkably easy to install Moniterro on the target device.
Responsive Customer Support – Any issues and queries are addressed swiftly by Moniterro's excellent tech support team.
Discreet – This app operates in incognito mode and keeps your activities hidden from the target user.
Eyezy
Eyezy is an advanced spy app that offers a wide range of features and capabilities to help you learn how to hack someone's Kik no survey. Apart from having a friendly user interface, this app offers an easy installation and sign-up process, which allows you to hack another person's Kik account without much hassle.
Features:
Track Messages – Access text conversations on Kik. Monitor all incoming and outgoing messages from any device.
Monitor Calls – Listen in on live conversations or view call logs of past conversations between two people.
Spy on Contacts – Track contacts and view contact details.
View Photos & Videos – Monitor all photos and videos sent and received through Kik messenger.
Track Locations – Know where your target user is at all times with GPS location tracking.
Benefits:
Intuitive Interface – Intuitive user interface makes Kik messenger hacked easily.
Quick & Secure – Our software is designed with advanced security measures that keep your data safe and secure.
Discreet – No one will know you're tracking their Kik messenger account, as our software operates in stealth mode.
Eyezy is the perfect solution for those looking to hack a Kik account without taking a survey. Not only is it quick and secure, but you can also rest assured that no one will know you're tracking someone else's Kik messenger account.
Howerwatch
Hoverwatch is a powerful password hacker for Kik. This comprehensive surveillance tool offers users an abundance of features, such as keylogging and real-time monitoring, which can be used to gain access to Kik chats.
Keystroke recording – Hoverwatch records every keystroke made on the target device and provides this data in an easy-to-read format.
Real-Time Monitoring – All activity is monitored in real-time, so you'll never miss out on any conversations or messages sent through Kik messenger.
Stealth Mode – The app operates in stealth mode, so no one will know that it is being monitored or hacked.
Using Hoverwatch to hack someones Kik account without taking a survey is simple.
Here are the key benefits of using this powerful tool:
No surveys – You won't need to take any survey or provide personal information to gain access to the Kik account.
Easy setup – The setup process is simple and easy. All you'll need is physical access to the device and Howerwatch will do the rest for you.
Advanced technology – With advanced keylogging and monitoring capabilities, Howerwatch provides a comprehensive view of all activity on Kik messenger.
The major drawback of using Hoverwatch is that you won't get direct previews of texts sent via Kik as you would on Eyezy and mSpy. However, you'll still be able to view all the information that's typed by the target device, which usually includes login credentials.
If you're looking for a convenient way how to hack Kik account, then mSpy and Eyezy are the way to go. These powerful monitoring tools directly preview conversations on Kik messenger, no matter how long they have been active.
The process is incredibly simple:
Sign up for an account on mSpy or Eyezy and install their software on the target device.
Access the dashboard of your chosen monitoring tool and find the Kik messenger tab in there.
Once you've found it, click "view chats" to view all past and present conversations that have occurred through Kik messenger.
That's how easy it is! With mSpy and Eyezy, you can easily hack someones Kik account without taking a survey or using any other methods.
How to Get Someones Kik Password No Survey With Howerwatch
The process is slightly more complicated when it comes to Howerwatch, but still manageable. How to get someones Kik password no survey:
| | |
| --- | --- |
| Step 1 | Install the Hoverwatch on the target device. |
| Step 2 | Set up the keylogger and enable it as a hidden app, so the user won't know it's running in the background. |
| Step 3 | Open Hoverwatch to access all monitored activity, including any messages sent or received on Kik messenger. |
| Step 4 | If you're lucky, you'll be able to find the login credentials for their Kik account in the keystrokes recorded by Howerwatch. |
| Step 5 | Use these credentials to log into their account and gain access to all messages sent and received via Kik messenger. |
Password Hacker for Kik: What Can You Do
Spy apps offer convenient preview options for Kik online hack, allowing you to see every message and file sharing without needing login credentials. The screen mimics the original Kik interface, making navigating and viewing messages easy. And sync speed records messages as soon as they are sent, so you don't miss out on crucial conversations.
You might be wondering how one can access someone else's Kik profile without necessarily needing to take a survey. We won't state the obvious here – that's dangerous, and your target can easily find out someone is attempting to gain access.
That said, you can use a powerful keylogging password hacker for Kik to get your hands on someone's account. To do so:
Log in to your spy app's control panel
Click on 'Keylogger' in the main menu
Look through the keystrokes recorded on the target device
See if any of them are Kik credentials: usually usernames and/or passwords
If you see any, use them to log in to the target's Kik account.
Pro-tip #1: The keylogger may only show some credentials. You may need to search through the recorded keystrokes for other elements, such as email addresses and phone numbers associated with the target's Kik account.
Pro-tip #2: Each Kik hack app displays data from the target device differently. For example, mSpy Keylogger offers a quick search option to type in "Kik" and quickly find any keystrokes related to the app. On the other hand, Howerwatch Keylogger is filter-based, so you'll have to manually look through the keystrokes until you find what you need.
Kik Online Hack Tips
With the right spy app in your pocket, you can easily access someone's Kik account without taking a survey. Here are some helpful tips on how to hack someones Kik no survey:
Always use a secure VPN connection when accessing the target device.
Be aware of any legal implications of hacking and make sure you don't break any laws.
Set up an alert system so that you receive notifications if anything suspicious happens with the target account, such as password changes or messages being deleted.
Read general activity reports getting an overview of how the target user is using their account
Use a reliable keylogger that can record every keystroke on the target device – this could potentially reveal login credentials and other sensitive information.
Monitor communication outside Kik, such as social media and emails, which could provide additional information about their activities.
Conclusion
Kik messenger is a popular app for those wanting to keep their messages and profile private. However, this also makes it difficult to hack into someone's account – until now. Three methods can be used by Kik messenger hacker: social engineering techniques, keyloggers, or remote access hacking.
After careful review, we've settled on two superb tracking tools that can provide direct previews to Kik private chats without requiring a survey: mSpy and Haqerra. Hoverwatch is another spy app that can hack into someone's Kik messenger without needing a survey; however, the process is slightly more complicated.
Whichever method you choose, we guarantee that it will be not only easy to use but also highly effective. All you need is a few simple tools and techniques, and you'll be on the way to gaining access to someone's Kik account.
Happy hacking!